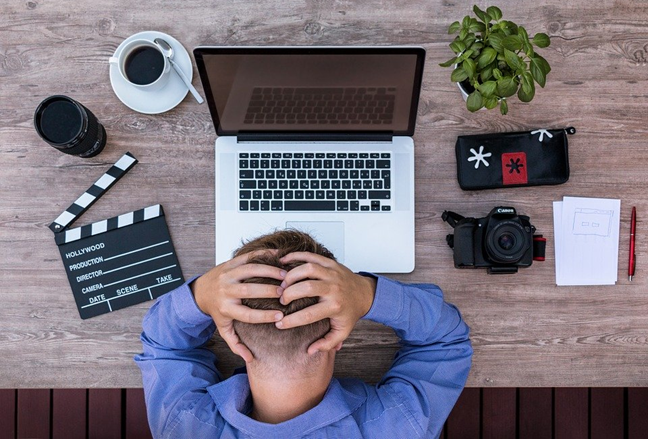 Are you an expat residing in the Netherlands based on a "highly skilled migrant" status? Make sure your sick pay does not fall below the minimum salary required to keep your residence status.
Required minimum salaries for highly skilled migrants
To qualify as highly skilled migrant the following minimum salary requirements must be met (amounts for 2022, excluding holiday pay)1:
​€ 4,840 gross per month for highly skilled migrants aged 30 years or older;
€ 3,549 gross per month for highly skilled migrants younger than 30 years of age;
​€ 2,543 gross per month for highly skilled migrants younger than 30 years of age who have graduated in the Netherlands and obtain or apply for a highly skilled migrant permit within 1 year.
Sick pay – statutory rules vs. contractual arrangements
During the first two years of sickness, employers need to continue paying at least 70% of the employee's salary.2 If the employee's salary exceeds the statutory 'maximum daily wage' of € 4,975.53 gross per month inclusive of holiday allowance (2022), then 70% of € 4,975.53 gross, i.e. € 3,482.87, would suffice as sick pay.
Contractual arrangements are often more generous, stipulating that the employer pays, for example, 100% or 90% of the regular salary during the first year of illness and 70% during the second year of illness. For higher salaries, the difference between the statutory minimum sick pay and the contractual sick pay can be substantial.
Low sick pay affecting the highly skilled migrant status
Even during sickness highly skilled migrants still need to earn the required salaries to keep their residence status. If the employer pays no more than the statutory minimum, the sick pay may fall below the salary requirements for expats (€ 2,543 – € 4,840 gross excluding holiday allowance, see above). The employer may then forfeit its Sponsor status granted by the Immigration services (IND) and the employee's residence status may be jeopardised.3
Hence, for expats it is important to make satisfactory arrangements safeguarding that sick pay does not fall below the minimum salary required by IND to maintain the status of a highly skilled migrant.
If you have any questions regarding this matter please don't hesitate to contact us by using our contact form or telephone: +31 (0) 20 – 68 98 123 or email: info@noordamadvocaten.nl.

---
1 Article 1d sub 2 under a Decree Implementing the Foreign Nationals Employment Act (Besluit uitvoering Wet arbeid vreemdelingen). For an overview of the most important rules regarding highly skilled migrants, please refer to our blog Highly skilled migrants in the Netherlands.
2 The statutory minimum wages are the absolute minimum sick pay – also if 70% of the regular salary would indicate an amount lower than the applicable minimum wage.
3 During a phone call with IND in August 2020 we checked that this is still the case. However, during the corona crisis the Dutch government will be less strict in controlling people who stay longer than is allowed, see https://ind.nl/en/Pages/Coronavirus.aspx