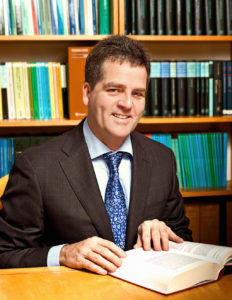 Arnoud Noordam has practised law for over twenty-five years, specialising in employment law and insolvency law.
Arnoud studied law and economics in Amsterdam and, in 1991, he began his legal career with Baker & McKenzie. Four years later Arnoud left Baker & McKenzie to start his own law firm.
Arnoud was awarded a PhD in insolvency law in November 2007 at the VU University Amsterdam and has been teaching insolvency law to professionals for many years. Arnoud is a member of the International Federation of Insolvency Professionals (INSOL International).
Please click here for the complete resume of Arnoud.
Arnoud Noordam has registered the following principal (and secondary) legal practise areas in the Netherlands Bar's register of legal practise areas (rechtsgebiedenregister):
-Insolvency law
-Debt restructuring for individuals (consumer bankruptcy)
Based on this registration, he is required to obtain ten training credits per calender year in each registered principle legal practice area in accordance with the standards set by the Netherlands Bar.
---
Customer reviews Arnoud Noordam